The Berry Group hired us to create a corporate video to showcase their amazing work and process. Located in western South Carolina, The Berry Group is a team of craftsman who build amazing homes in South Carolina and North Carolina. These homes are beautiful!
We approached this project like we do most of our corporate videos. We had a detailed pre-production meeting where we met with the team to understand what they were needing to communicate and to create a gameplan for the video.
We also had a pre-interview with Ken and then another pre-interview with Matt over the phone.
Once we had all the pieces, we presented the Berry Group with a rough outline of a script for the corporate video. We believe when create detailed plans for our videos that our clients get a better product, and this was no exception.
For these types of corporate videos, the script only serves as a guide. We don't expect for our clients to repeat the script verbaitim. It should be natural and in their own words.
Behind the scenes for the interviews: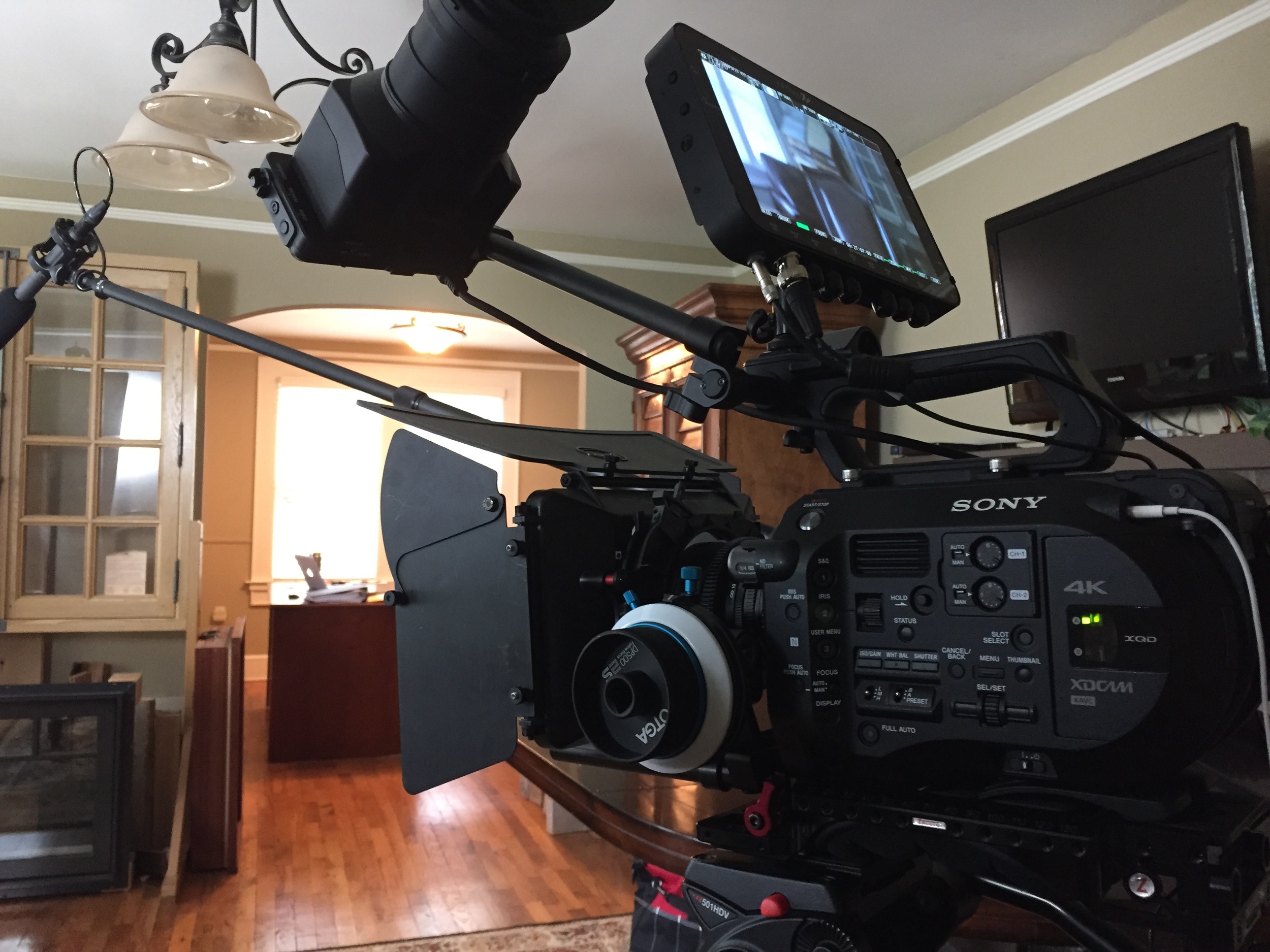 Transcript
Well, my dad was a builder and so as a little boy we would hop in dad's truck and go the job site. My dad still has pictures of me as a five-year-old driving nails. I really discovered a love of being outside and the craftsmanship of it. Really became more apparent from me from a career standpoint that I wanted to do something similar.
The client is an integral part of the team. We are there to advise them, to guide them, but ultimately it's their house and we want that partnership when they are making those decisions. I decided early on, when we are working with a client on the project, we're going to put it all out there in front of them.
Subcontractor quotes, vendor quotes, what our fees are, that's what we want them to see. This relationship that we have with homeowners — there has to be trust. And we feel like one way to breed that trust is to be an open book financially.
We have invested in a service division that is totally focused on serving our homeowners from a maintenance perspective. All the way from the one-year walkthrough to a maintenance program set up that is tailored specifically to that home. That's the way the Berry Group vision is played out.
Dad used to really instill taking pride in your work. When we started the company, we had certain values that I had that I really wanted to make sure were integral to our company. And one was the quality and craftsmanship. From the very beginning, I was committed that we would never sacrifice quality and craftsmanship.
The other part is, we were going to serve our clients. These relationships that I developed with our clients are long lasting and they trust us with their house and we are not going to violate that. That is very important to us. We that they continue to trust us and we want to continue to serve them as long as we can.
Ken has a heart to care for people. That is something I can follow. I believe in what we're doing here. There's a bigger picture for what we do at The Berry Group. It's not just about building houses — it is about people.
Ultimately we know we've done our job when our clients are reaching out to us and telling us the stories and the memories that they are creating in their homes with their families. And that's when we know we've done our job: we have created a home.